Thyroid Surgery
Patient information
What is the Thyroid Gland?

The thyroid gland is a small organ that sits in the front of the neck wrapped around the windpipe (trachea). It consists of two halves (left and right thyroid lobes) joined in the middle by a thin bridge called the isthmus. The normal shape of the thyroid gland resembles a butterfly. The thyroid gland makes thyroid hormones (called T3 and T4) that affect the body's metabolism and are essential for the body to function normally.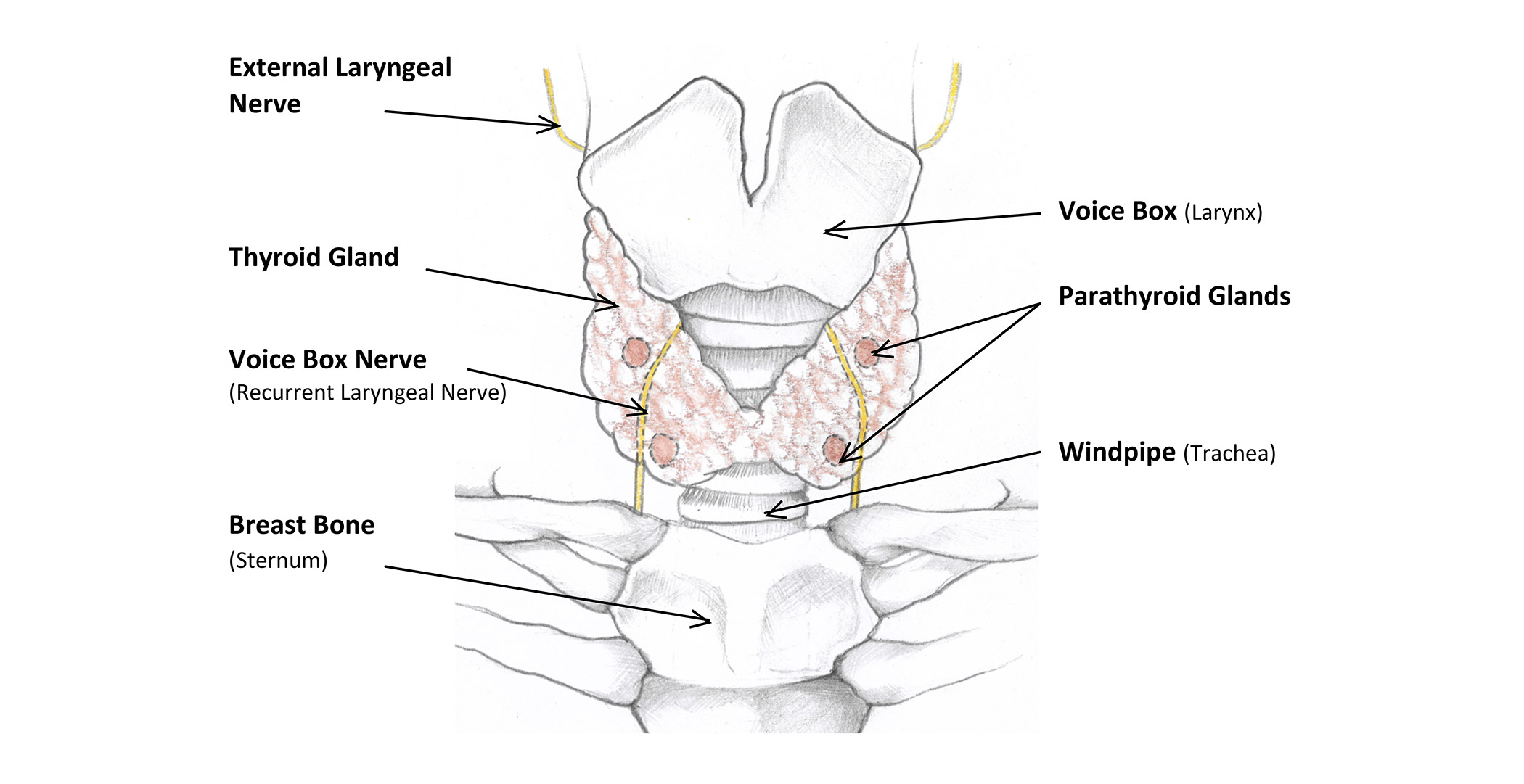 Why might a patient need thyroid surgery?

There are a range of reasons why I might recommend thyroid surgery for your condition. The most common reasons are to treat an overactive thyroid problem (hyperthyroidism), goitre (enlarged thyroid gland), a concerning thyroid nodule or confirmed thyroid cancer.
What type of operation should I expect?

I will explain which operation you are advised to consider and why.
Hemithyroidectomy. This is removal of one thyroid lobe and the thyroid isthmus. Depending on the reasons for this operation it may be necessary to have the other side of the thyroid gland removed at a second operation.
Total thyroidectomy. This is removal of the entire thyroid gland leaving no thyroid tissue behind. Sometimes, to protect important structures that run very close to the thyroid gland, I may leave a very tiny amount of thyroid tissue behind. This is called a near total thyroidectomy. The amount of thyroid tissue left behind is so small that for practical purposes the whole of the gland has been removed.